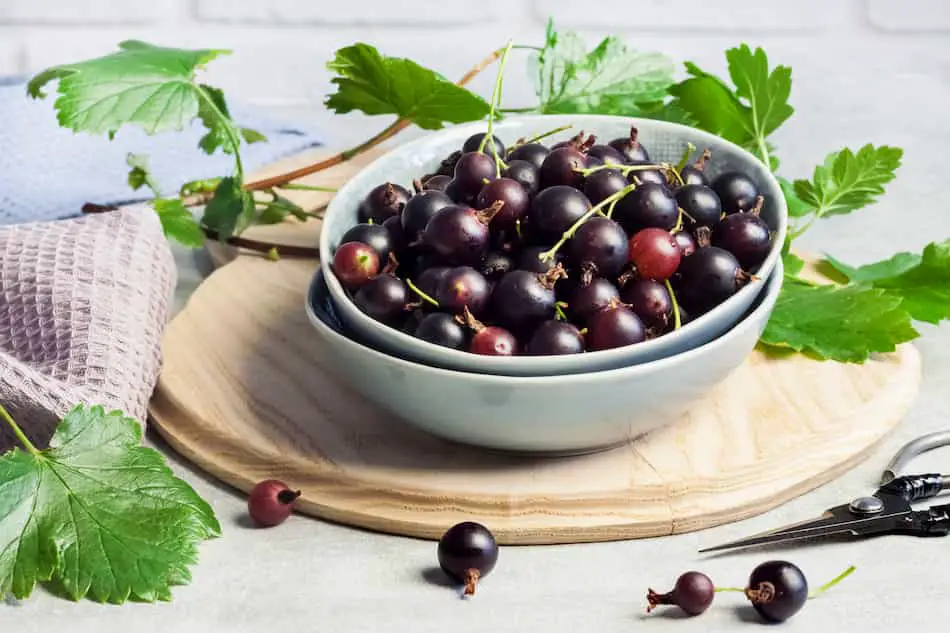 Berries are a great source of vitamin C, an essential vitamin. In fact, some berry varieties have more vitamin C per serving than oranges. But which one is the highest? The berry with the most vitamin C per 100-gram serving is the black currant, which has 181 mg. Compare this to an orange, which has 59.1 mg, or about 1/3 that of black currants.
Here is the vitamin C content for all berries with available data, ranked in order from highest vitamin C content to lowest, per 100 mg serving:
Black Currant, 181 mg (200% DV*)
Cloudberry, 158 mg (176% DV)
Strawberry, 58.8 mg (65% DV)
Goji Berry/Wolfberry, 48.4 mg (54% DV)
Red Currant, 41 mg (46% DV)
Mulberry, 36.4 mg (36.4% DV)
Elderberry, 36 mg (40% DV)
Gooseberry/Amla (dried), 27.7 mg (31% DV)
Raspberry (red), 26.2 mg (29% DV)
Blackberry, 21 mg (23% DV)
Chokeberry/Aronia, 21 mg (23% DV)
Blueberry (wild), 18.3 mg (20% DV)
Cranberry (raw), 14 mg (16% DV)
Blueberry (cultivated), 9.7 mg (11% DV)
Acai (puree), 9.6 mg (11% DV)
Boysenberry (frozen), 3.1 mg (3% DV)
Huckleberry/Bilberry (dried), 2.8. mg (3% DV)
You also might be interested in my article on what the overall healthiest berry is, based on its total nutrient content, including antioxidants.
Commonly Available Berries Highest in Vitamin C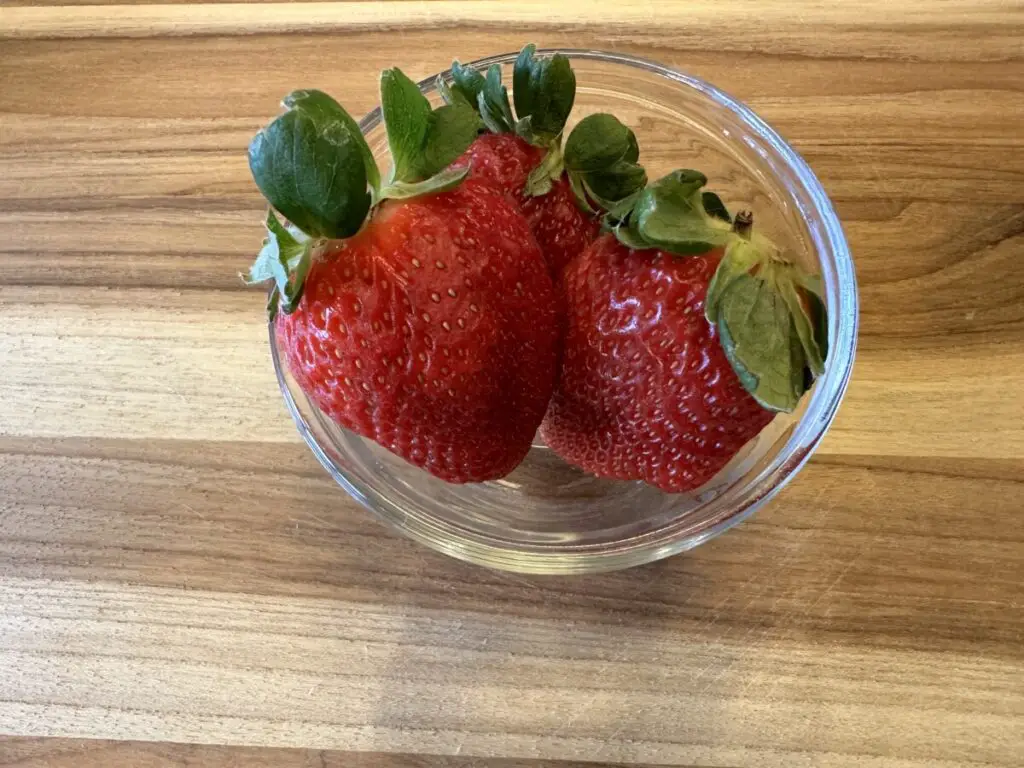 Since many of the berries highest in vitamin C are not easy to find in the average Walmart or Target grocery store, here is the same information filtered to show just the easier-to-find berries. In this smaller list, strawberries come out on top with the highest levels of vitamin C.
Strawberry, 58.8 mg (65% DV)
Raspberry (red), 26.2 mg (29% DV)
Blackberry, 21 mg (23% DV)
Blueberry (cultivated), 9.7 mg (11% DV)
Vitamin C Comparison of Berries in Alphabetical Order
Here is the same information in alphabetical order:
Per 100 grams
Vitamin C
(mg)
DV*
%
Acai (puree)
9.6
11
Blackberry
21
23
Blueberry (cultivated)
9.7
11
Blueberry (wild)
18.3
20
Boysenberry (frozen)
3.1
3
Chokeberry/Aronia5
21
23
Cloudberry6
158
176
Cranberry (raw)
14
16
Currant (black)
181
200
Currant (red)
41
46
Elderberry
36
40
Goji Berry/Wolfberry (dried)
48.4
54
Gooseberry/Amla (dried)
27.7
31
Huckleberry/Bilberry (dried)
2.8
3
Mulberry
36.4
40
Raspberry (red)
26.2
29
Strawberry
58.8
65
Source: USDA FoodData
* https://www.fda.gov/food/new-nutrition-facts-label/daily-value-new-nutrition-and-supplement-facts-labels
Where to Find Black Currants
Fresh black currants are hard to find in U.S. stores. You can buy them on amazon freeze-dried here, or dried like raisins here. This tart fruit is delicious in jams–here is one on amazon that I like that is organic and lower in added sugar.
Summing it Up
To recap, the black currant is the berry highest in vitamin C. Since this isn't easy to find in grocery stores, choose strawberries for the highest vitamin C among the more commonly available berries.