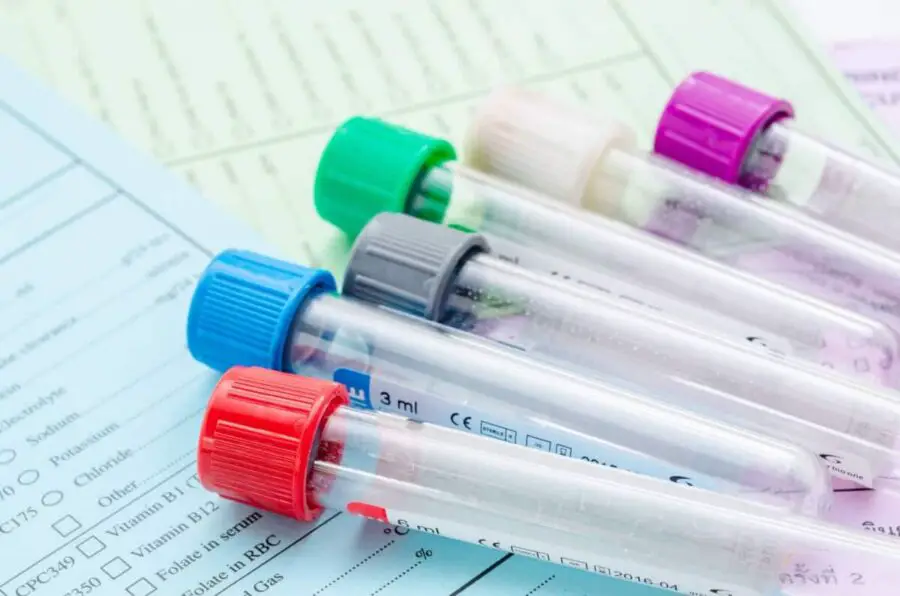 Did you know that you do not need a doctor's order to get a blood test? It's true in every state except New York, New Jersey, and Rhode Island. You may see this referred to as Direct Access Testing (DAT) or Direct to Consumer/Patient testing.
As long as you don't live in one of those states, and are 18 or older, you can select your own tests, have a lab do the blood draw, and get a report sent directly to you. And you can do it as often as you like.
Labs have made the process consumer-friendly, safe and easy to use, even during the pandemic. Read on for all the info you need, including a cost comparison of similar tests at different labs.
What Kinds of Lab Tests Can You Order Yourself?
You can order hundreds of different lab tests yourself. Most are blood tests, but some require urine, stool, or hair samples. Here are just a few examples of what you can test for yourself via DAT:
Vitamins and minerals
Hormones
Thyroid
Lipids
Blood Type
STDs
Allergies
Drug and Alcohol
Diabetes
Infectious Diseases
Arthritis
Heart Health
Heavy Metals
CBC
And there are many more. You can even order cancer screening tests; but I recommend you involve your doctor in tests for serious conditions.
I started ordering my own blood tests to learn more about my vitamin, mineral and hormone levels. I found that I had low vitamin D levels and worked with my doctor to get a prescription-strength vitamin D supplement.
Some tests can be conducted at home, through the mail, including:
Again, there are many more. Some at-home tests require only a finger prick or spitting into a tube.
Reasons to Order Your Own Blood Test
The advantages of ordering your own test include:
You can select exactly what tests you want to take. For example, your doctor may not have the time or patience to order a comprehensive vitamin and mineral panel for you.
You'll save on the cost of the doctor's office visit.
Often you can get the test done quicker yourself versus waiting to set up a doctor's appointment.
If the pandemic is keeping you away from your doctor's office, this is a way to continue monitoring your health.
You don't need insurance to order your own blood test, so if that is keeping you away from the doctor, you can go straight to the lab.
Sometimes you can find a lab that charges less than your doctor's lab does.
You're taking your health into your own hands; you'll be engaged in understanding the results and optimizing your health.
Reasons Not to Order Your Own Blood Test
Downsides of ordering your own blood test include:
Insurance is unlikely to reimburse you for lab tests that you order on your own. That may make going through your doctor the less expensive option, especially if you already have an office visit scheduled.
If you work with your doctor, you can get your doctor's expertise in evaluating the results. Although labs will tell you if your results are in or out of the normal range, you may still need help understanding the implications of the results, such as any medical interventions that are necessary.
I have ordered my own tests in the past not because my physician wasn't willing to order what I asked for—she was. The problem was that she wasn't interested in spending the time with me to go over the results and come up with a diet and supplementation plan to optimize my nutrition. This is true for most physicians. A big reason is that insurance plans typically do not reimburse physicians for nutrition counseling—which is short-sighted and needs to be changed, in my opinion (but that is a topic for another article).
I found an Integrative Medicine M.D. who now orders most of my tests, and who takes the time to review the results with me. I'll still get an occasional test of my chronically low vitamin D and magnesium levels when I am in between my annual check-ups. Integrative and Functional Medicine M.D.s are wellness and prevention-focused and are a good option if you would like a physician to supervise your lab testing.
How Direct-to-Consumer Lab Testing Works
Go to the lab's website and choose your test. You'll put it in your shopping cart and pay in advance. Then you will be asked to print out your order and bring it to the lab. You can make an appointment or walk in at many labs.
You'll choose a nearby lab location to have the blood draw (or give a urine sample). Some tests can be conducted via at-home kits, which you will receive and return in the mail. You typically have six months to complete the lab test.
If you aren't able to or don't want to go to a lab in person, an arrangement may be made to have a phlebotomist (the person who draws your blood) come to your home. There will be an increased charge for this service.
Within a few days you'll get a phone call, mail or email report of your results, depending on the service and sometimes the test results.
Lab Companies
Here are eight lab companies to consider when ordering your own blood tests. They are among the bigger, more established companies offering these services.
Note that all of these companies process most or all of their tests through one of the two big U.S. labs, Quest Diagnostics or LabCorp. They aren't, in fact, labs themselves; they manage the process. QuestDirect and OnDemand are the sites for Quest and Labcorp, respectively. Using these sites may cut out the middle man, so to speak, but they may not offer the same discounts and extra support services that the other services offer. For example, PersonaLabs offers a 15-minute physician consult (for an additional charge) to help you understand your results. And the other services will often aggregate available tests from multiple labs, giving you more options.
How to Choose a Lab
Here are important factors to consider:
State you live in—You can't order your own tests if you live in NY, NJ or RI.
Lab location—if you have a preference for going to a Quest or LabCorp site for your blood draw because it is nearer to you, then pick a company that uses that processing service; see chart below.
Tests offered—not every lab offers every test or bundle that you wish to purchase.
At-home services—some labs offer certain tests via mail. You'll have to shop around if this is what you are looking for.
Price—there is no clear low-price winner. It depends on the test. See cost comparison for three common tests in the second chart below.
Extra services—some companies, like PersonaLabs, offer a physician consult.
Here are key facts about the labs I suggested:
Processing Lab
Number of Tests
Other Notes
DirectLabs
Quest
Not disclosed, but is large and comprehensive.
• Online lab test comparison tools and sample reports
• One of the first online direct-to-consumer services.
HealthLabs
Quest
"500+"
• In business since 2015
LetsGetChecked
Not disclosed
"30+"
• All tests are at-home
LifeExtension
LabCorp
"More than 200"
Free counseling from "Wellness Specialists" on results.
OnDemand.LabCorp
LabCorp
Not disclosed, but is large and comprehensive.
• Does their own testing
PersonaLabs
LabCorp or Quest
"400+"
• Offers a 15-minute physician consult
• In business since 2005
QuestDirect
Quest
52
• "Provides the ability to talk to a clinical care coordinator at PWN Health to explain your results"
• A mandatory service charge is added to each test
RequestATest
Quest or LabCorp (you choose)
Not disclosed, but is large and comprehensive.
In business since 2002.
WalkInLabs
Quest or LabCorp (you choose)
Not disclosed, but is large and comprehensive.
• In business since 2009
• "Up to 85% off standard lab prices"
Lab Price Comparisons
I selected several popular tests that were similar across the labs and compared the prices, summarized here (prices are subject to change, but are accurate as of Jan. 2021).
There is no one clear lab winner in terms of price. It depends on what test you order. Each lab offers slightly different combinations of tests; so find the tests that you want and do some comparison shopping. All of this cost data is available on the labs' websites.
Many labs offer sales on different tests at different times. For example, currently, WalkInLabs is offering 15% off Thyroid, Fitnes and Weight Management panels, and LetsGetChecked is offering 20% off of all tests.
CBC*
Vitamin D†
Blood Type
DirectLabs
$26
$49
$39
HealthLabs
$28
$59
$49
LetsGetChecked
N/A
$89
N/A
LifeExtension
$26.25
$35.25
$23.25
OnDemand.LabCorp
$29
$99
$39
PersonaLabs
$29 (LabCorp)/$39 (Quest)
$97 (LabCorp)/$81 (Quest)
$59 (LabCorp)/$52 (Quest)
QuestDirect
$29 + $6.00 physician fee
$69 + $6.00 physician fee
$39 + $6.00 physician fee
RequestATest
$34 LabCorp/
$35 Quest
$75 LabCorp/
$59 Quest
$45 LabCorp/
$49 Quest
WalkInLab
$28 LabCorp/
$25 Quest
$58 LabCorp/
$48 Quest
$40 LabCorp/
$38 Quest
As of Jan,. 2021
* CBC with differential and platelets. LifeExtension test includes lipids, liver, kidney, blood sugar, electrolytes. and minerals.
† Vitamin D 25-Hydroxy. LetsGetChecked and Quest do not specify the type of vitamin D test.
In summary, ordering your own blood or other lab test can be a quick, economical way to take charge of your own health. Keep your doctor apprised, and comparison shop.
I hope this was helpful! Please subscribe to my newsletter here for more wellness info you can use. Thanks