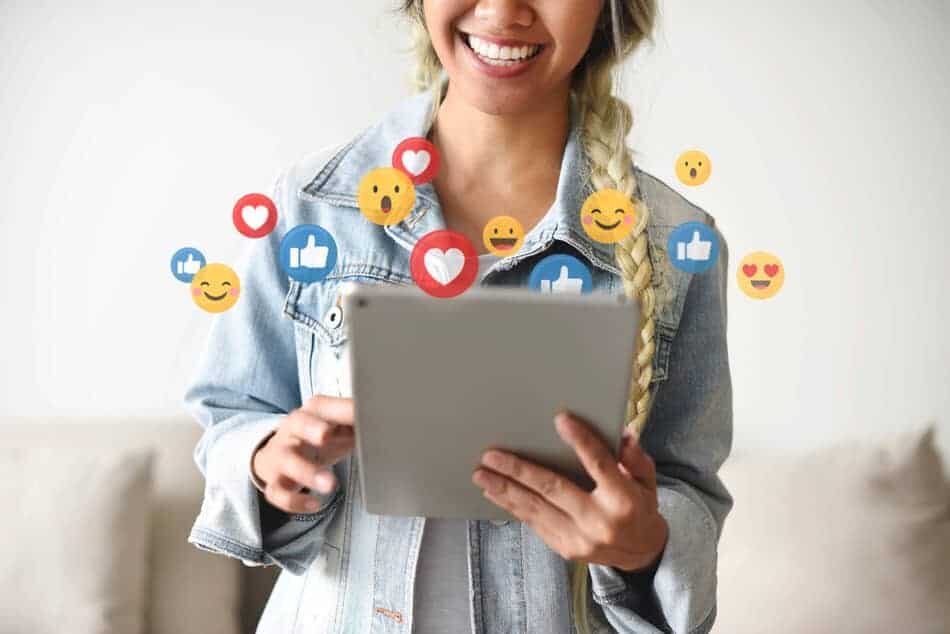 There are tons of blogs out there devoted to health and wellness! And so much misinformation, duplication and poorly researched advice. How do you know which blogs are best?
Introducing the Wellie Awards. Each year, the Wellies will identify the top health and wellness blogs, so you can go straight to the best sources.
Award Criteria
The Wellies are awarded based on quality, not popularity. Although popularity and quality can be correlated, they aren't always. The Wellies seek to recognize both well-known and new or little-known websites that provide high value and deserve to be more widely seen.
Criteria for making our "best" list and winning a Wellie are:
Accurate. The content is supported by evidence and includes references. Facts trump opinions. It is written or reviewed by a certified nutritionist or M.D. if health is at stake (this is not necessary for recipe blogs).
Fresh and valuable. The information is new or offers a fresh perspective; is not just a summary of existing content widely available on the web.
Clear and comprehensible. The content has value and depth, but is communicated clearly; it is neither dumbed-down nor overly technical.
Beautifully designed. The website is easy to navigate and contains helpful visuals; is aesthetically pleasing.
Not a hard sell. It's OK if the bloggers sell something, like a book or menus, or have relevant affiliate links. But the blog can't be completely oriented around selling. If the blog exists to promote products (like online vitamin stores with articles) then it won't be considered for a Wellie, because the content is too biased to be credible.
What's the Difference Between a Blog and a Website?
There isn't one, really. Sometimes they are distinguished as:
A blog is something that is updated regularly and is often operated by an individual.
A website is static and is often owned by a corporation.
The Wellies Best Blog awards focus on blogs rather than corporate-run sites.
Other Wellie Categories
The Wellies will soon be rolling out new health and wellness award categories, including:
Best overall wellness websites
Best nutrition blogs/influencers
Best WFPB (whole foods, plant-based) food blog/influencers
Best medical information websites
Best fitness blogs/influencers
Best mental wellness blogs/influencers
Best "green" blogs/influencers
Who's Behind the Wellies?
The WellInTruth blog is the owner and administrator of The Wellies. See the About page for more information on WellInTruth, which is committed to providing evidence-based health and wellness information.
What Do Wellie Winners Win?
Bragging rights! And the right to use our prestigious logo on their website; which will be created soon. Note: no fees have been taken by award winners, and no fees are required by nominees a this time.
Nominations Welcome
Please use the comments box to nominate your favorite health and wellness blog or website for consideration in next quarter's Wellie awards.
And The Q1 20201 Wellie Winners For Best Blog Are….
Here are the 5 winners! Read on for info on the blog authors and content focus.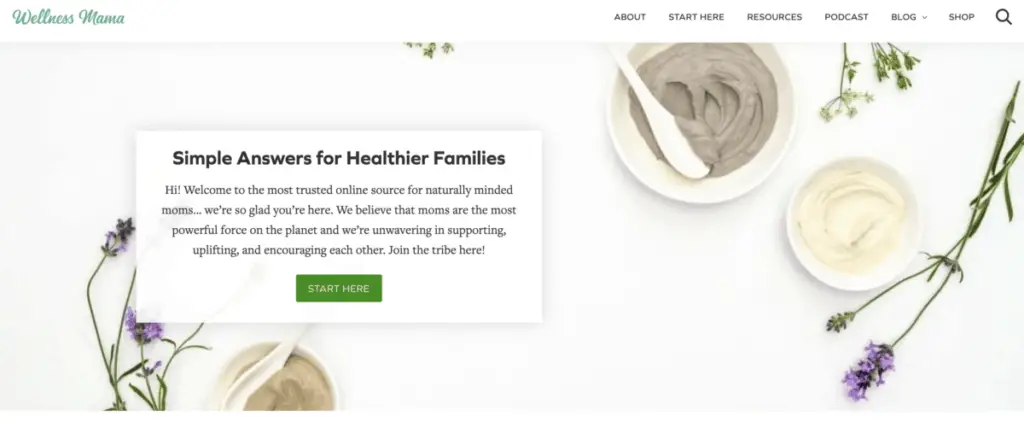 Katie Wells is the founder and face of Wellness Mama. She is a wife and mom of six, as well as an award-winning blogger, author, podcaster and real food crusader. She is a CTNC (Certified Transformational Nutrition Coach) and MCHC (Master Certified Health Coach). All of her health-specific articles are reviewed by a physician.
The blog covers health, parenting and natural living topics. The site's stated goal is to: "present practical tips, real food recipes, DIY beauty instructions, green cleaning tutorials, natural remedies, and other information to make your life better." The articles consistently have a depth of information that make them one of the most comprehensive sources on the webs for that topic.
Posts are clear and easy to read, and all claims are substantiated by references to peer-reviewed journals and other credible sources. The voice of the blog is professional and authoritative. It's hard to search for a wellness-related topic on Google and not come across Katie's comprehensive site.
The three most recent articles as of this writing are:
Natural constipation remedies for adults and kids
Natural tinted face lotion recipe (like BB lotion)
Fresh strawberry pie (gluten and dairy free)
A great example of the thorough, helpful posts on The Wellness Mama is on how to grow your own sprouts.
Katie also recently launched a green personal care products business, and you will get pitched eventually when you sign up for her newsletter; but the blog is wide-ranging, and not focused on the products business.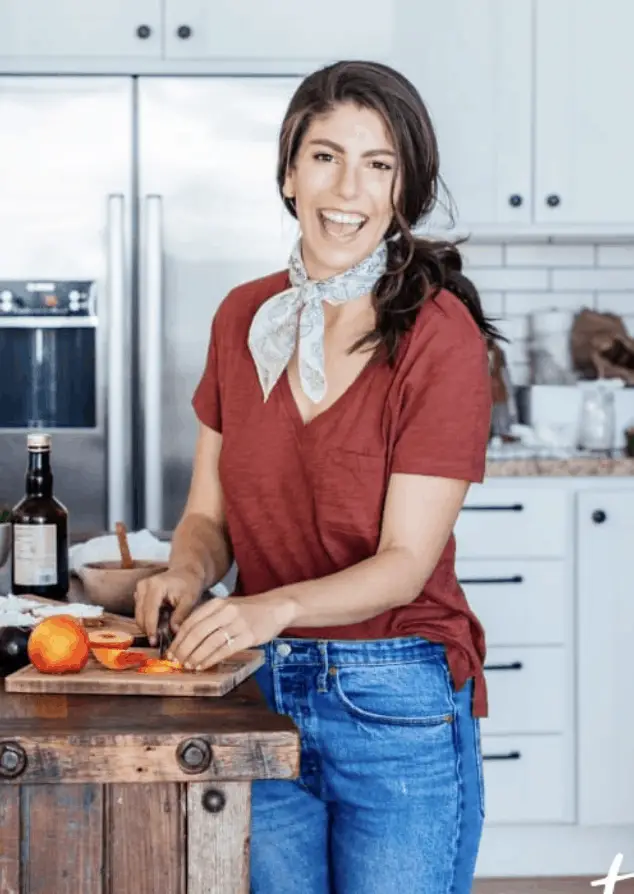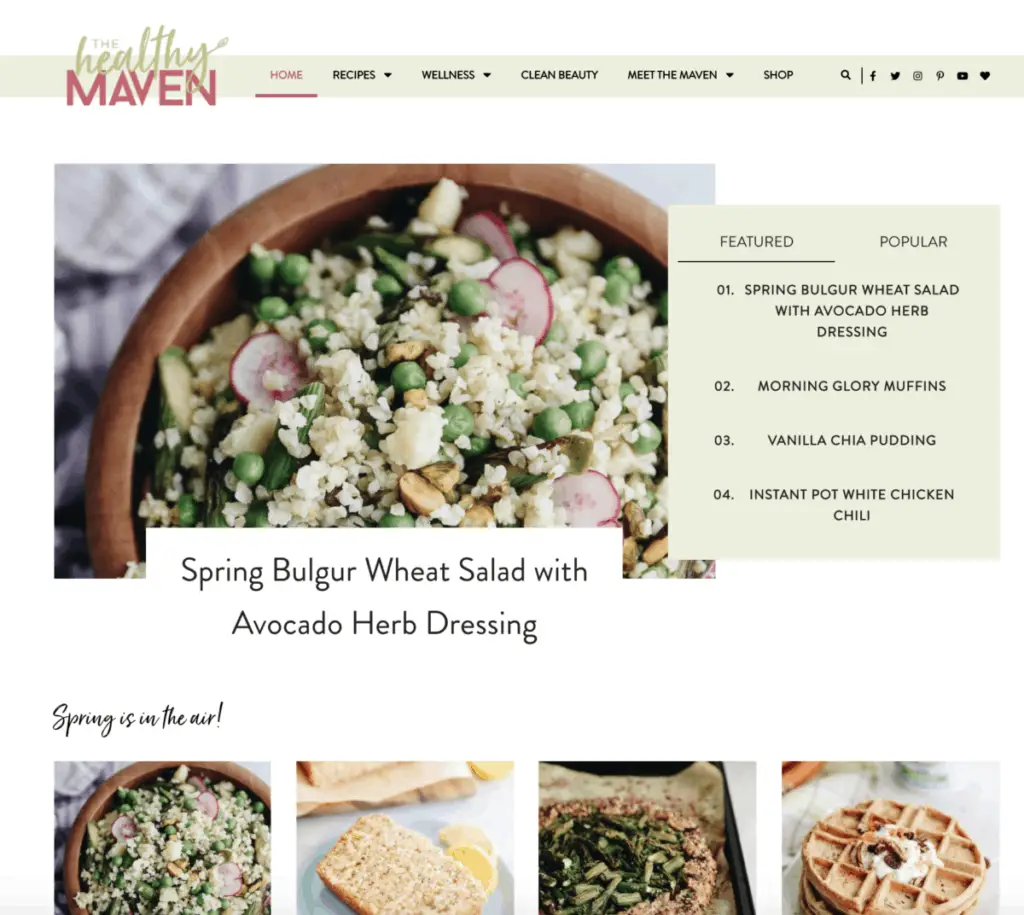 The Healthy Maven is run by Davida Lederle. She is a YTTT 200 trained yoga instructor, certified prenatal yoga teacher, and herbalist. She is based in Minneapolis, MN.
Her blog has sections on recipes, wellness, and clean beauty. Its stated goal is to "explore all types of wellness, from yoga to healthy recipes and everything in between." Rather than write from an encyclopedic, "here is what the experts say" perspective, Davida writes about her personal journey. But she does her homework and her recommendations are consistently well-founded and sensible.
Her three most recent blog posts are:
Zucchini recipes to make this summer
How to style curly hair
Plant-based cookout recipes
Davida writes in a warm, personal style, and she is transparent about her struggles with body image and mental health, making her relatable and inspirational. A great example of this is her review of natural deodorants.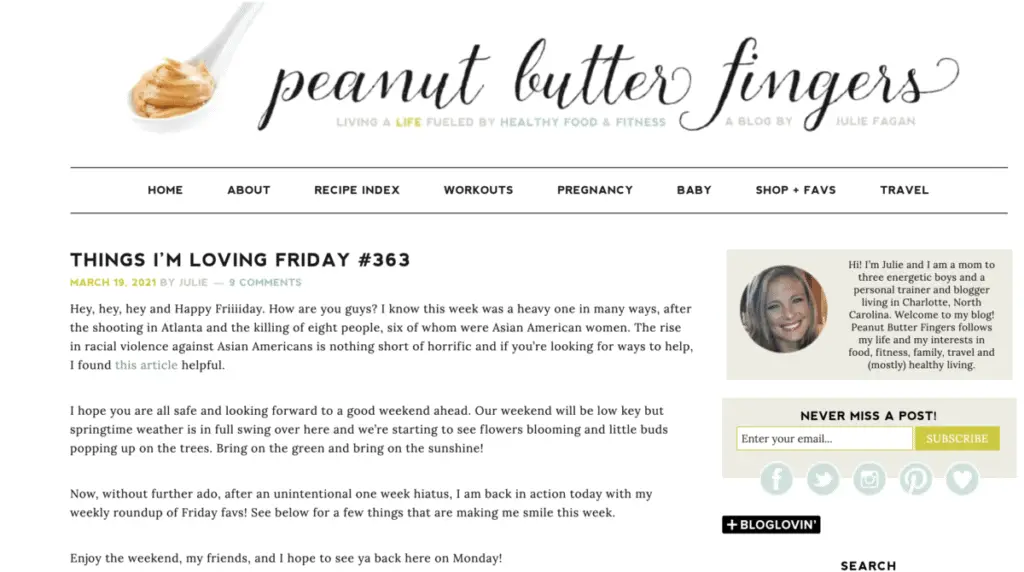 This blog is run by Julie Fagan, who is a certified personal trainer, group exercise trainer and freelance writer living in Charlotte, North Carolina.
Her blog focuses on recipes and workouts. She also shares a lot of content about her personal life, including her wedding, her family, and being a blogger. The recipes aren't exclusively health-oriented but are generally good for you, and her exercise routines are clear and customizable.
Julie posts every Friday about her favorite things, usually including a product, a book and a recipe.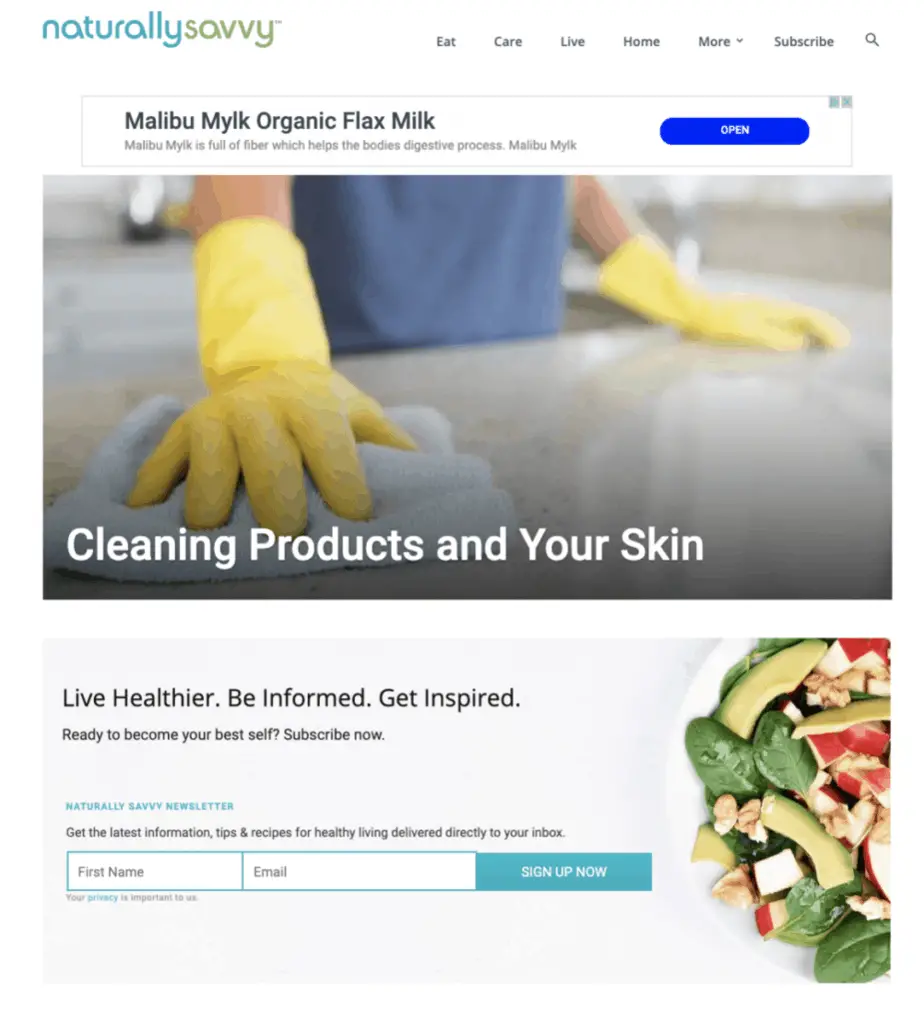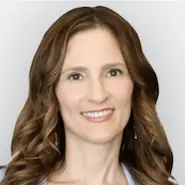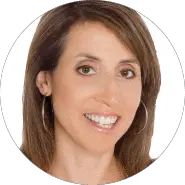 Naturally Savvy is run by Andrea Donsky, a Registered Holistic Nutritionist, author, and frequent speaker in the media on health topics. Randy Boyer is her business partner and also an author.
The blog covers all wellness topics from food to nutrition to home. It includes recipes that are health-oriented, but are not plant-based. The stated mission of the blog is: "With so much confusion on the internet it is hard to know who to trust for honest information. That is why we created NaturallySavvy.com – to provide you with a safe and reliable environment where you can check out the latest news on healthy living – always without judgment." The information they provide, while not M.D.-reviewed, appears sensible and helpful.
Recent articles include:
How long does fresh produce last?
Going green with greens powder
9 black colored foods you should be eating
There is an excellent ebook download on the site that analyzes labels from many popular brands. You can download it directly here, as of this writing. They are also leaders in advocating for safe feminine hygiene products; see this article.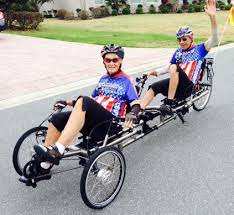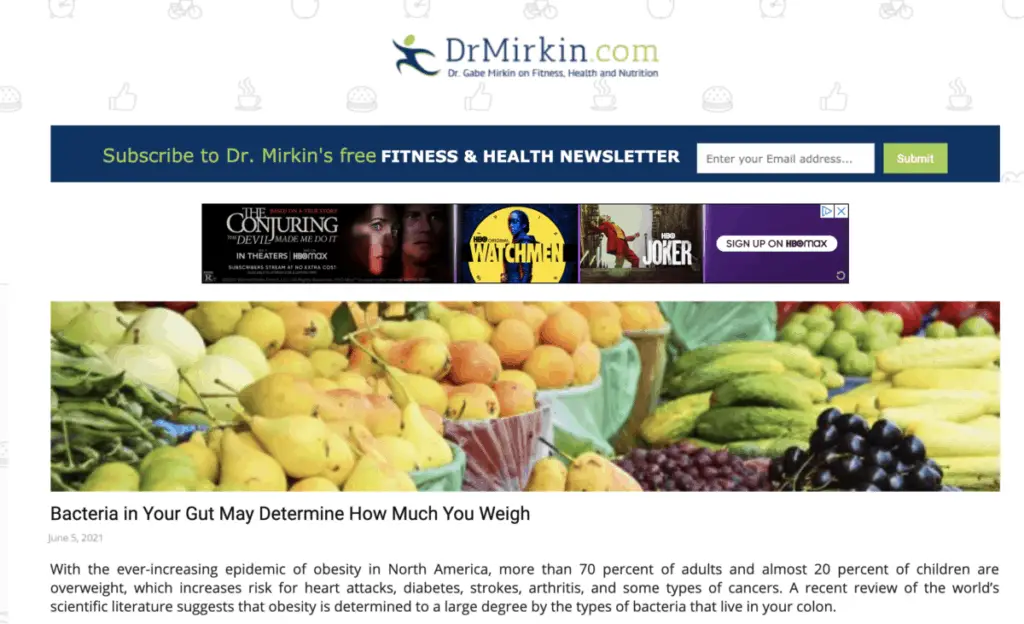 This blog is run by sports medicine doctor, fitness guru and long-time radio host Gabe Mirkin, M.D. He is Harvard-educated and board-certified in four specialties: Sports Medicine, Allergy and Immunology, Pediatrics and Pediatric Immunology. He has written 16 books, spoke often for the media on health topics and has run many marathons.
Dr. Mirkin puts his new articles in their entirety into his email newsletter; he is not on a mission to drive traffic to his website. He and his wife, a healthy food and recipe writer, author all of the articles on the blog, and do not sell anything on it. A doctor with a blog who doesn't sell supplements—how refreshing!
Key topics on the blog include Food, Nutrition, and Health, with a focus on heart health, diabetes, and joints/bones, but articles span many other topics. There is an additional category of articles you won't see on other blogs: "Famous Deaths." This is where Dr. Mirkin discusses the deaths of famous people, like Elvis Presley, Christopher Plummer, Larry King, and hundreds of others, and what we can learn from their health issues. I could spend hours reading these often cautionary tales.
The recommendations in the articles come from scholarly journals, not press releases, says Dr. Mirkin. You will find excellent advice, grounded in science, and all on the cutting edge.
Recent articles include:
High-plant, low-salt diet to lower blood pressure
Bacteria in your gut may determine how much you weigh
Jim Allison's Nobel Prize: toward a cure for cancer
There you have it—the 5 best blogs on health and wellness, and winners of this quarter's Wellie awards.